A new title has been added to the classic indie series known as Serious Sam. This addition to the series is Serious Sam's Bogus Detour and it's a combination of an action-filled top-down shooter with a lot of gore and violence. Croteam in collaboration with Crackshell has taken care of the development while Devolver Digital did the publishing.
Serious Sam's Bogus Detour maximizes player freedom by offering 3 playable modes: Campaign Mode, Versus Mode, and Survival Mode. The game's solo campaign is filled with dangerous weapons that, if used correctly, will tear apart every Mediterranean loca destination, biological weapon lab, and even moon bases. In addition to going solo, the game allows you to bring 2-4 friends along with your campaign mode, which makes for a fun online experience that is certainly going to leave puddles of blood throughout the huge SSBD world.
The Versus Mode is basically a bloody online death match in which 12 different players can participate. All players have their own custom character with various perks and items. The same goes for the Survival Mode that you can either plays solo or with up to 12 players.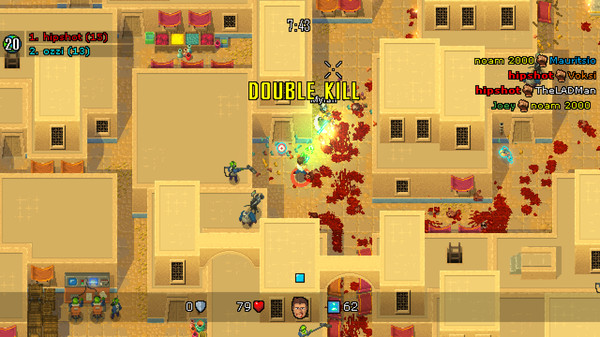 Besides this, the game also offers full mod support with the included game editor that allows the player to build their own levels and mods. On top of that, the game's developers are already working on a couple of mods which are supposed to be included in the game soon.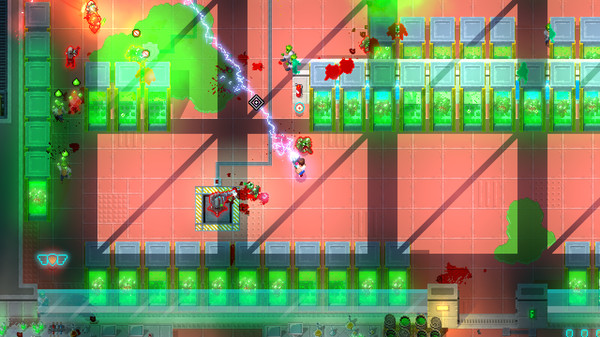 Serious Sam's Bogus Detour is currently available at a 10% discount until June 27th. If you dig the idea of a pixelated gory shooter made by the same developers of the classic series Serious Sam, visit the store page for more details.