EVERSPACE is one of those action-filled outer space games that attracts its players with some a great storyline and stunning graphics. The game is developed and published by ROCKFISH Games, which is a small indie game studio set in Hamburg, Germany.
This is their first title as of now, but if ROCKFISH Games continue developing such high-quality games as EVERSPACE, their name might earn recognition throughout the gaming industry. The game is a fast-paced single player shooter set in space that meshes action with sci-fi. It has a very intriguing story that takes you throughout multiple universes filled with mysteries, surprises, unpleasant enemies, and more.
The challenges that players face throughout the game will test their most basic and most advanced abilities as you go through each universe. The characters that are in EVERSPACE will guide you towards the end goal and each has interesting characteristics and unique stories to tell. The developers assured players that they will die at least once throughout the experience so come prepared before facing all the difficulties that fill the game as you try to find out the truth behind your own existence.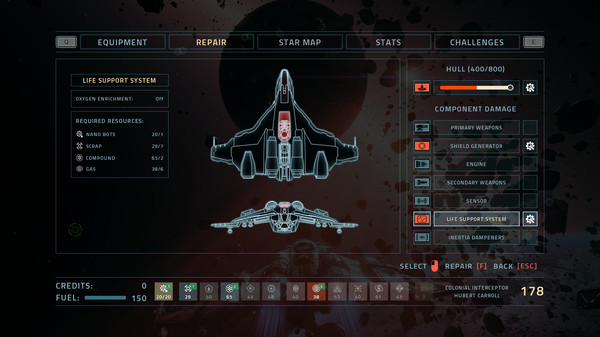 EVERSPACE has many features that players seem to love, according to reviews left over at Steam. Using a variety of weapons that you acquire throughout the game, you will face many enemies in different dogfights. Besides the weapons, crafting is another thing that you will need along this journey because, of how many valuable resources the vast hugeness of space holds. The items and tools that you make you are sure to assist you in surviving the danger that space has to offer.
So are you up for a game that tests your survival abilities as well as puts you through difficult challenges? If that is the case, EVERSPACE might be a game for you. Visit the game over at Steam for more info.